Every month we honor a yogi or yogini for their amazing practice, dedication, improvement, attitude, and community work. If you'd like to nominate someone, send us your choice to info@bikramyogacm.com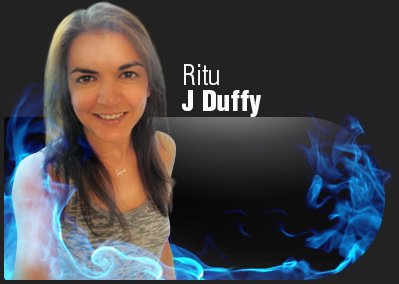 1. When were you first introduced to Bikram Yoga?
March 2012
2. Please describe your first experience.
I was so scared! Sweaty, tough, sort of a blur-but I remember how good I felt after!
3. What is your favorite posture?
Awkward Pose
4. Where are you from?
New York
5. What is your least favorite posture?
So many are difficult for me! Standing head to knee, some day I will "lock my knees" and the elusive toe stand-which I've yet to do.
6. How has yoga changed your life?
Bikram has changed everything across the board for me this past year. I have never felt better physically, mentally & spiritually. To have strength & peace is an incredible gift, I am so grateful to have found the practice.
7. How has doing the 30 day challenge changed your life?
My first 30-day challenge was transformative. My body really took shape, and when you devote so much effort and time into something positive, there's no time left for negative in your life.
8. What's your favorite restaurant in our neighborhood? In the world?
Our neighborhood is amazing! much like the beach 20 years ago, where independent, creative restaurants & businesses can open and really influence the community. I adore sitting outside at Mandolin, it's transporting. Last meal in the world would be at L'ami Louis in Paris.
9. Who is a special inspiration to you?
My daughter. Wise beyond her years, keeps me in check, a true inspiration.
10. What makes you smile?
Final Savasana, my friends, my daughter, the beach, my dog, a good meal and a great glass of wine.